PARENT COACHING & CONSULTATION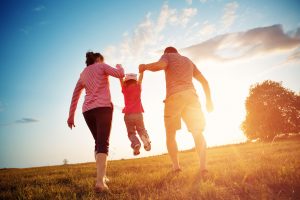 Are you at your wit's end with parenting your gifted, 2e, or differently wired child?
PEAK Exceptional Services offers parent coaching and consultation in both our office locations (Denver and Broomfield). We specialize in working with children and teens, particularly gifted and twice exceptional (2e) students and those who struggle with ADHD and learning disorders.
Parent coaching and counseling offers an important resource for struggling families who are worn out by conflict and discouraged about strained relationships between parents and children, and between parents.
Gifted, 2e, and differently wired children have unique struggles that are often missed or misunderstood by teachers, healthcare providers (including mental health professionals), friends, and family.
Parent coaching with our expert staff will help you understand the specific patterns occurring in your family and offer a detailed assessment of your unique issues. Then, together we create a plan to get your family "unstuck."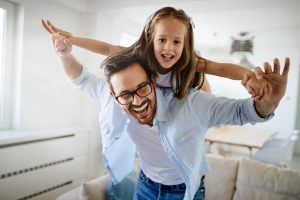 Do you ever feel helpless as a parent, not knowing what to do about your child's behavior?
Let's face it – kids don't come with an instruction manual.
Every child is unique and has their own personality and set of strengths and challenges. If your child is gifted, twice-exceptional, or somehow differently wired, understanding their needs can be even more challenging.
They can be intense, even explosive, and helping them to regulate their own behavior can become the focus of daily life.
If you are lying awake at night thinking, "Am I good parent? Are my kids okay?" then family counseling can offer solutions for you.
You don't have to muddle through this by yourself.
We understand the complex nature of parenting gifted and 2e children.
Do you and your partner struggle to be on the same page when parenting?
Parenting intense kids is stressful! When a child's behaviors escalate, dealing with the fallout can become the main focus in your relationship with your partner.
You may disagree on how best to handle your child's struggles. These disagreements only add to your stress.
Many couples who are raising differently wired children begin to experience relationship problems. It is important for both you and your children that you get support to strengthen your own relationship, as well as your parenting skills.
Our counseling services can help with these issues as well.
If any of these dynamics strike a chord, you are not alone.
Parenting is a daily challenge that poses problems and situations you never imagined you would face!
We are here to be your partner and teammate so you don't have to go through this journey alone.
We specialize in coaching and supporting parents to help them develop and refine skills and improve their relationships.
Our main focus is supporting you in making the best decisions for your family. We can move you from the chaos of feeling helpless and anxious to a peace that comes from confidence in yourself.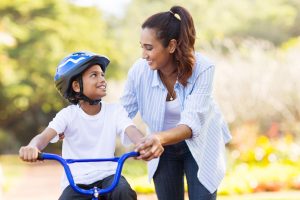 Don't muddle through this alone.
We understand that seeking help takes courage. Let us reassure you that parent coaching is for anyone who wants to gain confidence in their parenting and help their children develop better skills for managing life.
If you don't know how to handle challenging behaviors and emotions in your child, we can help.
Maybe you think, "Well, it's not that bad yet," or "I'm so used to it." Parent coaching can bring children and parents to a new level of peace and happiness you never thought possible, even when things aren't quite "that bad." You don't have to do this alone.
Benefits of Parent Coaching
We will work directly with you to help you teach your child better coping skills for dealing with "big" feelings and choosing healthier behaviors.
We strongly believe that if children could behave better, they would. When their emotions and/or behaviors are out of control, they are telling us that they do not have the skills to deal with these feelings or situations.
It is our job to teach them those skills.
There are also specific parenting skills that we will teach you and help you practice.  If you did not have a healthy model of parenting when you yourself were growing up, you may struggle even more in your efforts to be a better parent.
Coaching can offer insight into how your own family of origin may be affecting your current struggles.
Parent coaching is completely confidential and private.
We can assure a safe environment where you will not be judged or looked down upon for your struggles. In truth, we have great respect for parents that are brave enough to face their issues head on and create change for themselves and their children.
You have the power to change the course of your family for generations to come. We are honored to help you do that.
Ready to get started on a path toward a calm and content family life? Call 720-377-3250, ext. 1, or email (info@peakgifted2e.com) today to schedule your first appointment.
Still Have Questions?