ADHD TESTING & EVALUATIONS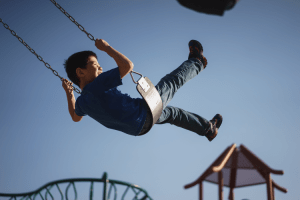 Are You Concerned Your Child May Have ADHD?
If you suspect that your child has problems with attention, focus, hyperactivity, and related struggles we highly recommend formal ADHD testing and an evaluation of symptoms.
Attention Deficit/Hyperactivity Disorder (ADHD, often referred to as ADD) is the umbrella term for several related symptom patterns.
ADHD is commonly misunderstood and misdiagnosed and a comprehensive ADHD assessment will help tease out the whole picture. ADD / ADHD very commonly co-exists with other disorders (including learning disabilities, anxiety, and depression – to name a few).
What are ADHD Symptoms in Kids & Teens?
If your child has several of the following symptoms, you should consider scheduling ADHD testing:
Inattention in Children:
Does not pay close attention to details, or makes careless mistakes in homework, work, or other activities
Has trouble sustaining attention in tasks or activities
Doesn't seem to listen when spoken to directly by others
Has trouble following through on instructions and/or does not finish chores or work
Dislikes, avoids, or does not like tasks that require sustained mental effort
Often loses things necessary for school, tasks, or activities (school assignments, pencils, books, keys, etc)
Is forgetful in daily activities
Is easily distracted by extraneous stimuli (sounds, activity, etc)
Daydreams
Has trouble getting organized
Hyperactivity in Children:
Moves about, climbs, or runs excessively
Fidgets or squirms
Has trouble remaining in seat, when doing so is expected
Has trouble waiting in line, taking turns
Acts as if "driven by a motor"
Trouble playing in quiet leisure activities
Impulsivity in Children:
Blurts out answers to questions
Often interrupts and intrudes upon others
ADHD is a Complicated Diagnosis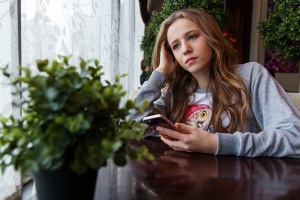 Many children who are bright or gifted have been incorrectly labeled with ADHD, because there are characteristics of giftedness that overlap with ADHD symptoms in kids and teens. While it is possible to be gifted AND have ADHD, many children's strong intellectual abilities go unrecognized because a formal assessment is never done. Sometimes, the opposite happens and child ADHD symptoms are masked in kids who are very smart.
Quite often, giftedness is mistaken for ADD or ADHD and this leads to a treatment plan that doesn't emphasize the whole child or focus on his or her strengths. Many times, the focus is on the deficits which takes a toll on a child's self-esteem.
Many people chose to consult a primary care doctor for consideration of medicine instead of seeking a formal ADHD testing. Self-report questionnaires often serve as the primary method for diagnosing ADHD at primary care physician offices. While interviews and questionnaires are quite useful in the diagnosis of ADHD, they are not sufficient to get the big picture.
There is a high risk of other key factors (such as giftedness or learning disabilities) being overlooked when a child has ADHD symptoms. In some cases, medication after medication is tried and none of them seem to work. These are the situations where it makes sense to have a a child psychologist take a closer look at whether ADHD is the correct diagnosis, or perhaps not the only issue going on with your child.
ADHD testing can help bring your child's true strengths and challenges into focus.
PEAK Offers ADHD Testing & Evaluations in Denver & Broomfield
Even if your child has received an ADHD diagnosis from a pediatrician or psychiatrist, a detailed ADHD assessment from a child psychologist offers many benefits. Around 40% of kids with ADHD also have co-existing struggles such as learning disabilities, anxiety, or depression. If your main treatment for ADHD is medication or supplements and you are still seeing school struggles, there may be something else going on. Medication will not help a learning disability such as dyslexia.
ADHD also often interferes with academic performance and a detailed assessment can provide evidence needed for school accommodations (504/IEP plans). In addition, ADHD is commonly misdiagnosed among gifted students. So, it's important to ensure an accurate diagnosis for treatment planning.
Our highly skilled child psychologists in Denver and Northglenn can help to confirm the diagnosis and recommend how best to move forward with treatment.
A Comprehensive ADHD Assessment Includes:
A detailed interview reviewing developmental history, social and emotional issues, medical history, and academic performance.
Behavioral observations in the office and, when feasible, in the school setting.
Formal cognitive and neuropsychological testing to assess cognitive abilities, learning style, and objective measures of attention, concentration, and processing speed.
Academic testing to assess the impact of ADHD on school performance/learning and to determine if underling learning disabilities are present.
Social, emotional, and behavioral assessments.
Self, parent/observer, and teacher questionnaires and/or interviews.
When the ADHD testing has been completed, our child psychologist will meet with you for a detailed feedback session to discuss results and recommendations and create a plan for moving forward.
Quite often children who struggle with ADHD symptoms are eligible for accommodations at school that will help them succeed. Our child psychologists at PEAK can help advocate for getting your child the help needed at school.
Ready to Schedule ADHD Testing for Your Child?
Do one of these three things:
Call us at 720-377-3250, ext. 1 to schedule an appointment for a Parent Interview to get the process started.
Click through to our online scheduling system and schedule an "Assessment Intake." One of our staff will follow up to get more information.
Send us an email and we'll get back to you within 24 hours with information on scheduling.
ADHD Tests for Kids and Teens in Denver and Broomfield, CO
Our child psychologists at PEAK Exceptional Services provide ADHD tests and evaluations for children in Denver and Broomfield, CO. We also serve children from Thornton, Westminster, Northglenn, Erie, Boulder, and the surrounding Denver area.
Still Have Questions?
Dr. Terri Lucero, the Executive Director at PEAK, is happy to speak with you to ensure that all of your questions about ADHD Testing are answered. Here are three ways to connect with her:
Schedule a Free 20-Minute Phone Consultation, by clicking the button below and selecting the Broomfield location for scheduling options (consultation is by phone, but options are listed under our Broomfield location).
Call Dr. Lucero at 720-377-3250, ext. 2 to discuss your questions about the assessment process.
Send Dr. Lucero an email with your questions, or with a request to be contacted, and she'll get back to you within 24-48 hours.