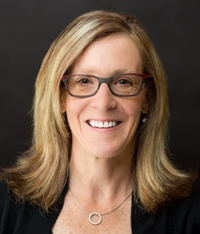 Mary Blomquist, MS, NCSP
Gifted Testing Specialist
I first became interested in school psychology while obtaining my undergraduate degree in psychology. I volunteered as a research assistant with a school psychology faculty member who was doing a study on metacognition. This experience led to a deep interest in the cognitive processes in children and what differentiates one learner from another. As I gained more similar experiences as a research assistant and while obtaining my psychology degree, it became clear to me that a career as a school psychologist would be a great fit for my interests and skills.
My path in school psychology led me to Colorado and to eventually begin working in a gifted magnet school in Colorado in 2011. Working as a school psychologist at this school was extremely rewarding. I was given the opportunity to obtain a deep understanding of gifted and twice exceptional students. I have spent the past several years assessing and working directly with gifted and twice exceptional students and consulting with parents and school staff to develop evidence based accommodations and interventions. During this time, I have developed a passion for identifying the unique strengths and challenges these students face and how to help support each student in reaching their full potential.
Professional Background
I have worked as a licensed and nationally certified school psychologist for over 20 years. I received my M.S. in school psychology in 1996 from Minnesota State University Moorhead. After obtaining my school psychology degree and license, I began my career as a school psychologist in a school district in Grand Forks, North Dakota. Over the 7 years in which I worked in this district, I conducted over 100 psychoeducational assessments per school year and gained an extensive amount of experience with interpreting cognitive assessments, as well as collaborating with parents and school staff to provide recommendations and develop interventions to increase student engagement.
I moved to Colorado in 2002 and worked as a licensed and nationally certified school psychologist for 15 years in Aurora Public Schools. During this time, I had extensive experience administering diagnostic assessments to evaluate cognitive, social, and emotional functioning on diverse populations of students. This experience included assessment and direct services with gifted and twice exceptional students, as well as consultation with their families and school staff. In addition to my solid background in assessment and direct services, I have experience with collaboration on various multidisciplinary teams, including MTSS, IEP, and 504 meetings, as well as developing functional behavior assessments and behavioral intervention plans.
Personal Life
During my leisure time, I enjoy spending time outdoors with my family and friends. We can often be found mountain biking, downhill skiing, backcountry skiing, or cross country skiing. I am grateful that I live in the beautiful state of Colorado.