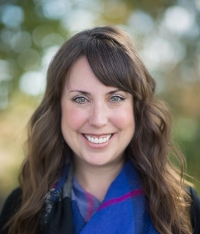 Elizabeth Morarie
Executive Function and Academic Coach
I like to make sense of things. Learn new ideas, connect different pieces, and create a clear vision to share with others.  After spending my entire teaching career working with and advocating for gifted and twice-exceptional students I had the opportunity  to attend a workshop from Sarah Ward on Executive Function. I walked away from my learning that day saying, "That's it! This is the missing piece for so many of my students who struggle to be successful." From that moment I became passionate about these invisible skills that students need to be successful in school and life and have immersed myself in learning, putting the pieces together, and sharing it with others. Gifted children and children with disabilities are likely to struggle with these imperative life skills, but the good news is executive function skills can be taught. As an executive function coach, I am excited to be able to work with students and their parents on a more personal level to help them learn the skills they need to succeed in school and in life. 
Professional Background
I am a passionate advocate for gifted students and students with learning challenges.  I stumbled into teaching gifted students after attending Western State College to earn my degree in Secondary English Education and earning a Generalist endorsement in Special Education.  I was pretty sure I would teach in a special education classroom after graduation; however, I began my career at a Gifted and Talented middle school in 2005.  I knew right away that working with gifted students was where I needed to be.  I taught middle school literacy for 4 years, then moved to 4th grade, and became a Teacher Leader for my school.  I then had the opportunity to become the Special Education teacher for the Gifted and Talented K-8 magnet school.  This is where I would find my niche. I am so passionate about Twice-Exceptional students and supporting them to be successful in the classroom and beyond.  I am now the MTSS (Multi-Tiered System of Supports) Coordinator, 504 Coordinator, and ELA Teacher Leader.  Somewhere along the way I added an Elementary Education endorsement, attended Regis University to complete my ELA endorsement, and added a GT endorsement after working with gifted students for 12 years.  I love working with teachers, parents, and students to implement academic and behavior interventions for students to be successful.  I am now a facilitator for the Twice-Exceptional Cadre at the Colorado Department of Education and love building capacity in schools and districts across the state to support these unique learners.
Personal Info
Being a wife and mother has become my life. I spend a lot of my days chasing my 2 year old son and 4 year old daughter around, playing at the park, going to the zoo and other adventures, or taking our English bulldog, Winston, on a walk. I like to cook, I do a lot of laundry, and I love to laugh. I don't have a lot of "me" time with my young family, but maybe in the next season I will have a moment to discover a new hobby or pick up an old one I enjoy.