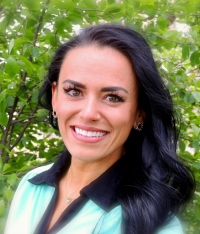 Allison ("Allie") Grodzki, PsyD
Staff Psychologist
No two people are the same, and a cookie-cutter approach does not work when it comes to assessing individuals. Everyone has their own unique set of needs, abilities, strengths, and weaknesses. It is my job to help children, teens, and adults identify specific factors that could be limiting their ability to learn and grow, not just in school, but in their personal lives. Although understanding limitations is a target of assessment, I find it extremely important to recognize and incorporate my clients' positive qualities and areas of strength in order to help them function optimally in their daily lives. I also view myself as an advocate for children who tend to "slip through the cracks" at school due to being "differently wired" or having unique learning needs, and helping individuals learn how to use their skills to their advantage to become the best versions of themselves.
Professional Background
The field of psychology and the prospect of learning about the human brain has intrigued for as long as I can remember. I have always loved working with and helping people and am a natural problem-solver. The further my career has taken me, the more gratification I have gotten from my work and the ways in which I have been able to guide individuals and their support systems toward more fulfilling lives.
I earned my B.S. in Psychology with a minor in Neuroscience from North Dakota State University. I then made the move to Chicago where I completed my M.A. and Psy.D. in Clinical Psychology at the Illinois School of Professional Psychology. During my graduate training, I was very fortunate to have gained a wide array of experience in various settings, including inpatient hospitals, day treatment programs, and community mental health with children, adolescents and adults. I ventured to Colorado in 2015 to complete my pre-doctoral internship at Community Reach Center, during which I gained my richest training yet, as I was taught by my incredible mentors to assess and treat each of my clients as a unique individual. My strong background in psychological, cognitive, and neuropsychological testing has well-prepared me to be open-minded and observant of the fine details and unique qualities of individuals that are often missed.
Personal Life
I was born and raised in small-town North Dakota among a large family of farmers and truckers. I am proud to call myself a "rescue mom," and my husband and I have future plans to expand our own mini farm and help more animals in need of homes. I enjoy visiting my family and friends back home and spending time at the lakes in the sun. I am very passionate about cooking and am a self-acclaimed "foodie." Music, traveling, and exploring have my heart, along with my newer hobbies of gardening and painting/crafting. I am a very active spirit and love to spend my free time hiking, climbing, boxing, doing yoga and CrossFit, and competing as a National-level Olympic weightlifter.